Easter was fun. Or is, since it's still Easter.
My friend Örinä came over to our place and all we did was eat chocolate and read
After School Nightmare
. It's actually the best manga I've read in a while. I was SHOCKED! I read all the ten volumes in one day. I couldn't stop. It was that good. Too bad it ended. I wanted more of it. yhyy. But I'm not gonna start praising it too much since it would take forever.
Oh, yeah. I had some comics to post I made a while ago. I was gonna wait until I make more but I have so many other drawings to make I prolly wont have time to make these crappy comics too much..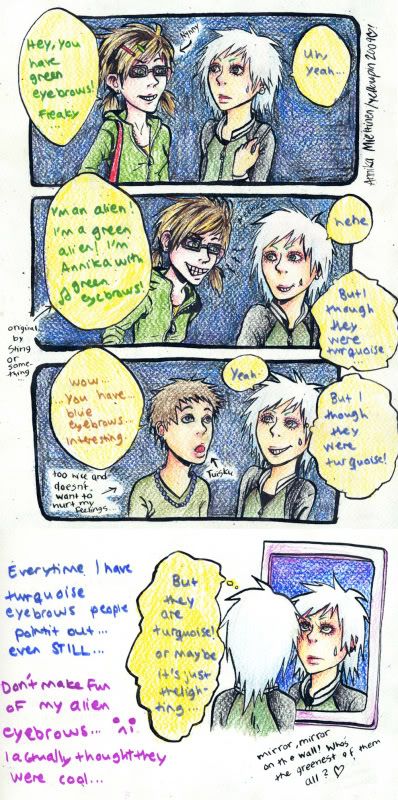 Uhm.. featured this time are Ninni and Tuisku from our school.. I didn't ask for their permission but I hope I did you justice... Just don't sue me, please!
And Ninni isn't that mean really.. Or is she? How should I know...
Some magical hairpins and bag Ninni has when they just disappear like that! I want those too!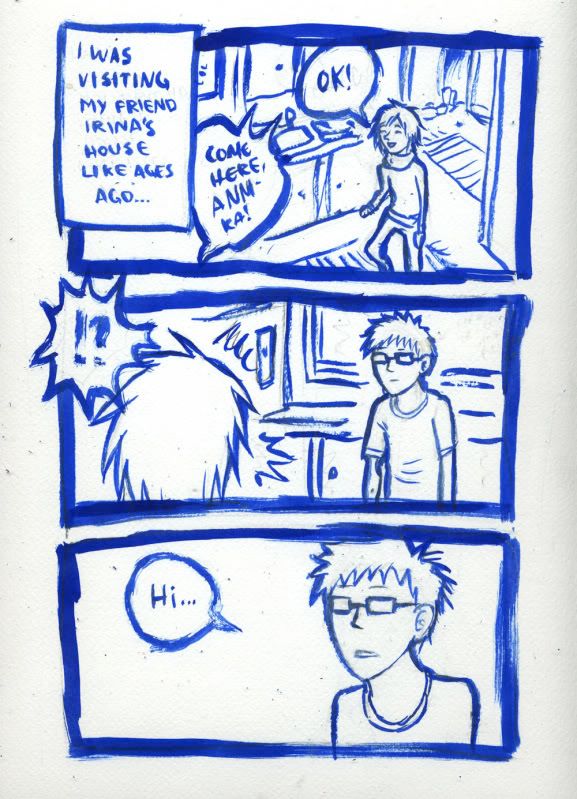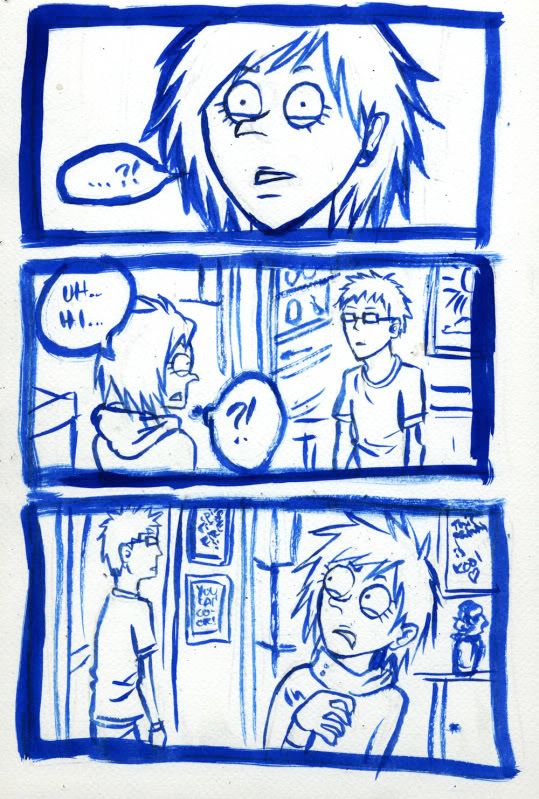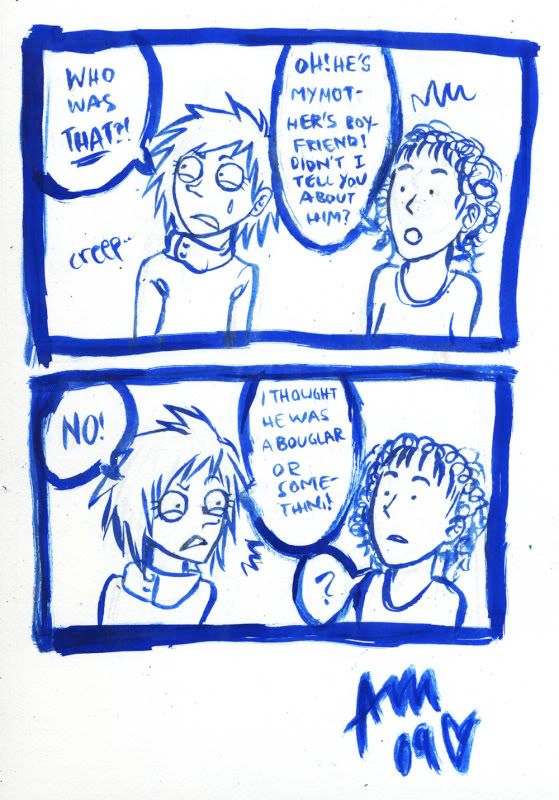 SERIOUSLY, I WAS ABOUT TO CALL THE COPS! O.O
And those button eyes fit Irina so well. It actually looks like her! Unlike myself which is always looking much prettier than in real life...
I really loved inking this with a brush! Should do that more often.
I was gonna color this, but THEN!!! .. i didn't. :<
And some thing pretty me Marika and Irina made. <333333 Roger Gibbings! AH!! He should become a character to Mercyful. HE IS SO COOL!!!
STRAWBERRY PANCAKES I'M COMING FOR YOU!!!
Current Mood:
blank