Oh my.. I actually drew something!
I'm really nervous about this..
I want a cool CSS like all the cool kids have but whenever I try I just end up failing miserably and I lose patience..
But yeah! I drew some crappy comics and shizz for yah!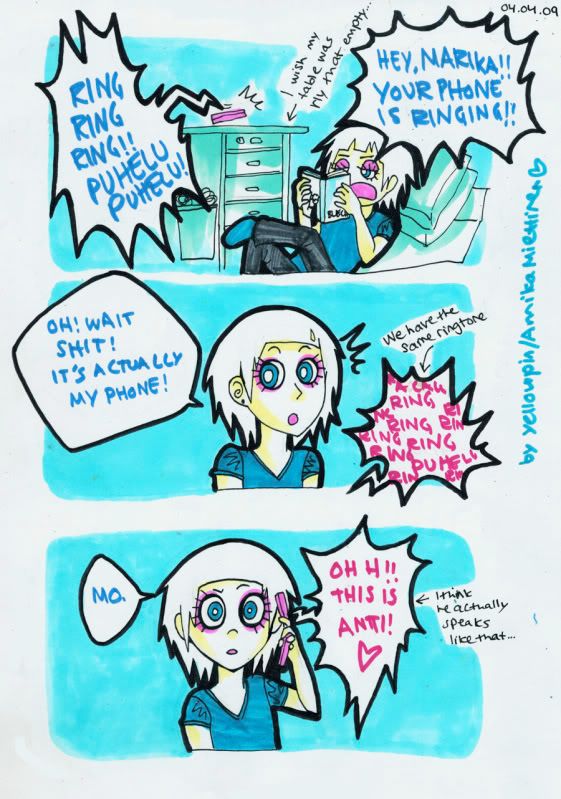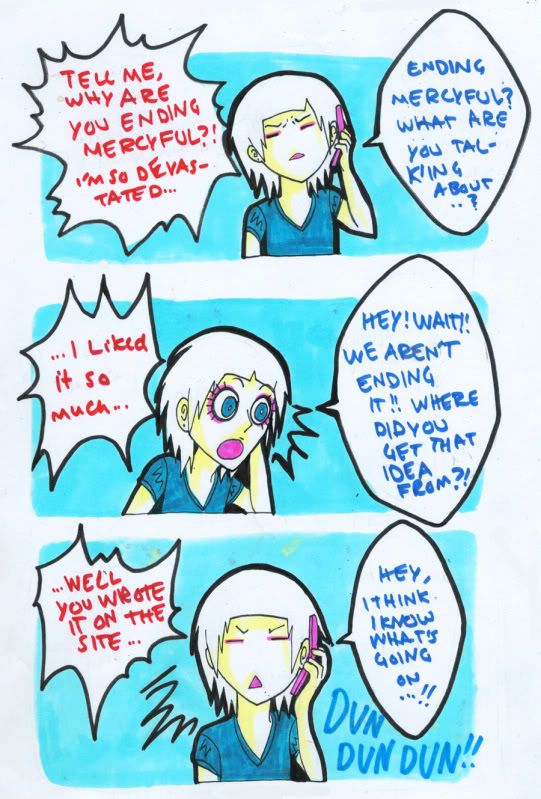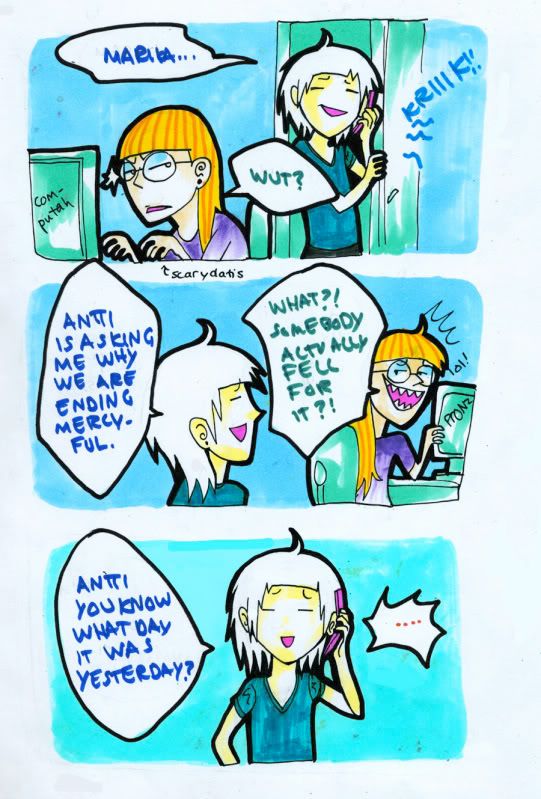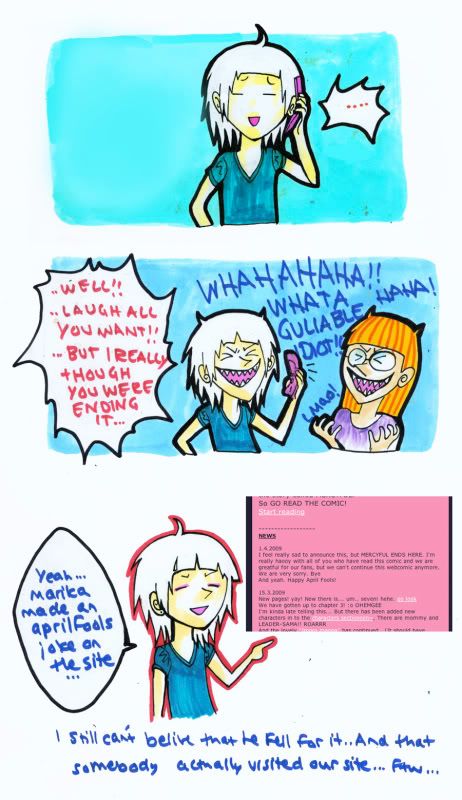 THE SITE
Marika makes a cameo. And fyi she is my twinsister if somebody doesn't know. Antti is Antti.
I'm never using copics to color "huge" backgrounds like those again.. Two of my copics died while baking those beegees.. May they rest in peace..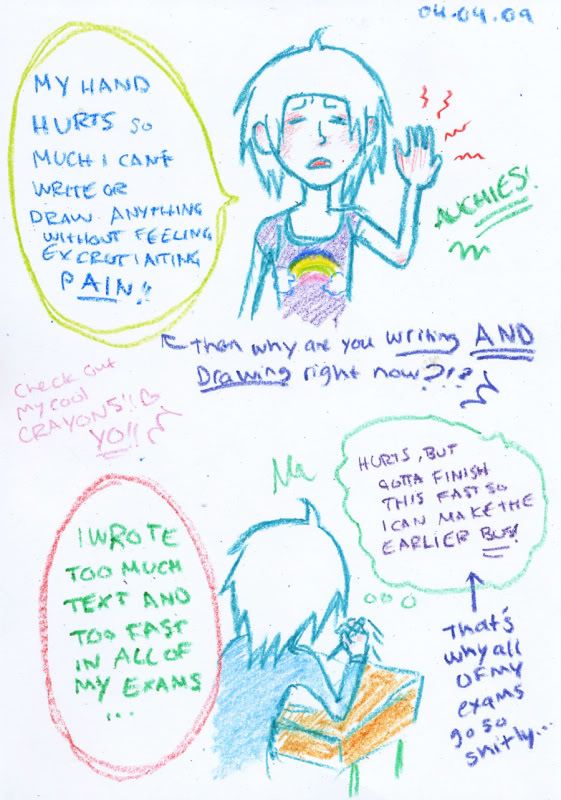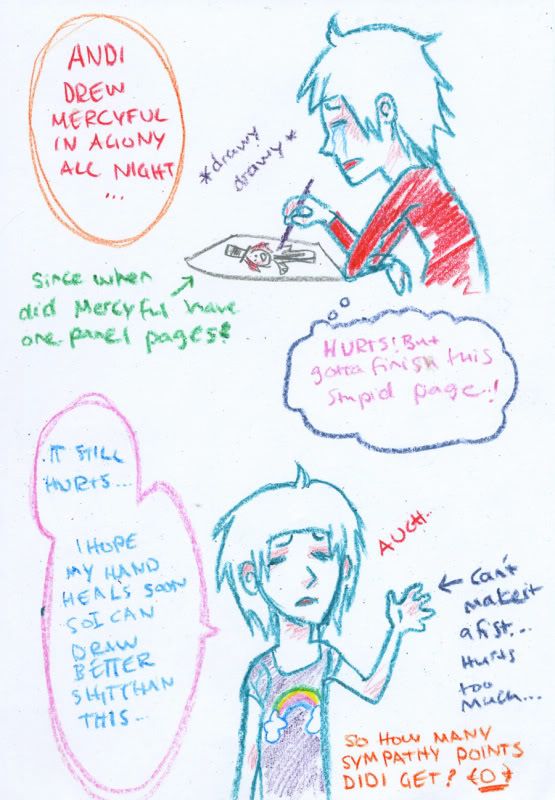 I like sharpening crayons! It's real fun! I would do it all day if my hand wouldn't hurt so much.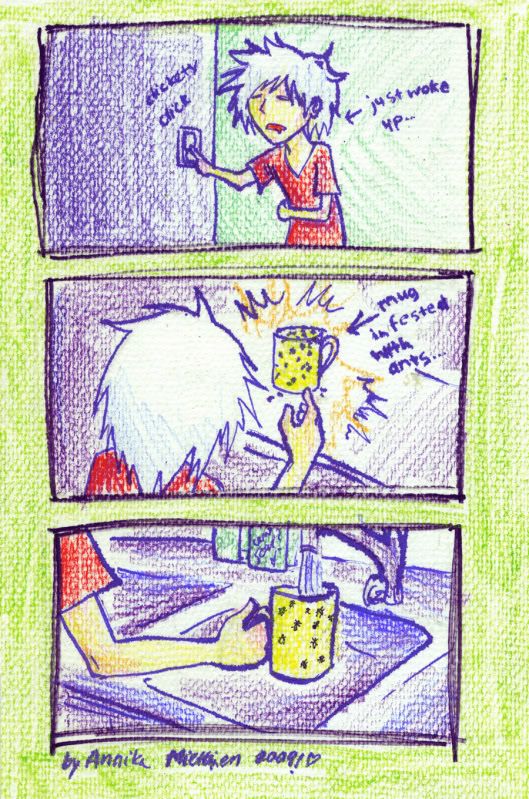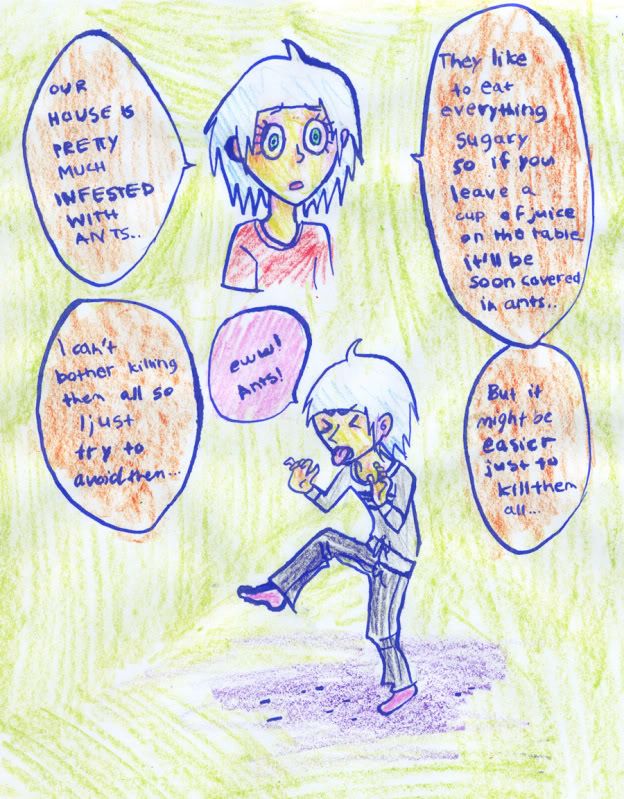 Oops! I had no idea the ink would spread like that on the paper... Well at least I know now never to do that again! And it does give an interesting look to it.. haha.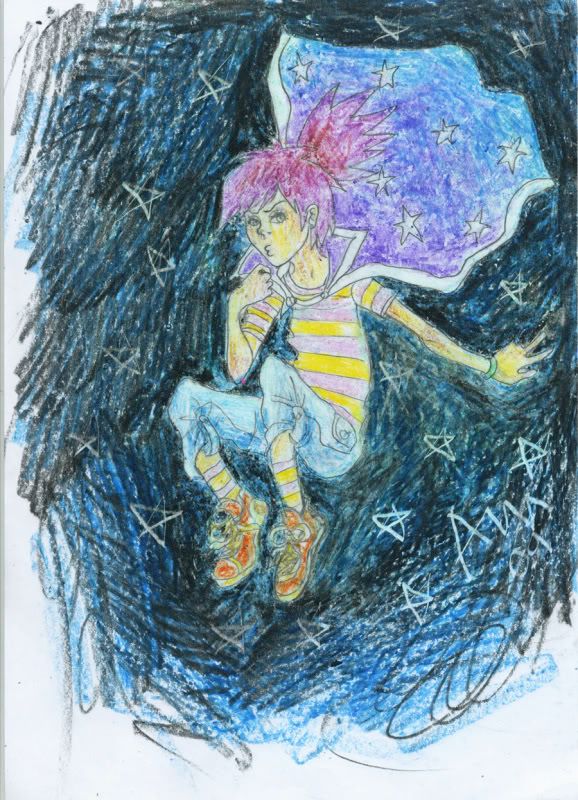 Yea, I know this is pretty crappy... I tried out something but it didn't work and this turned out like this...
I might redo this someday since I really like the pose.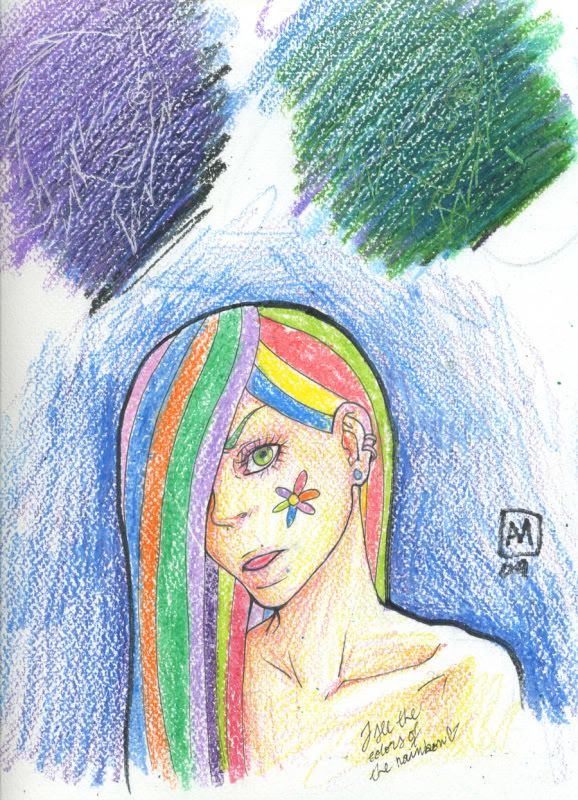 Just trying something out. CRAYONS OBSESSION FTW!
eww, what are those phantom things..?
Sorry if you can't read my writing. I can translate them to you if you want.... I know I write all my words fused together but what could be more fun than trying to guess what's written there! And I can't bother writing them all aver again on the computer. sry.
Current Mood:
cranky
Current Music: merry go round